The Småland meal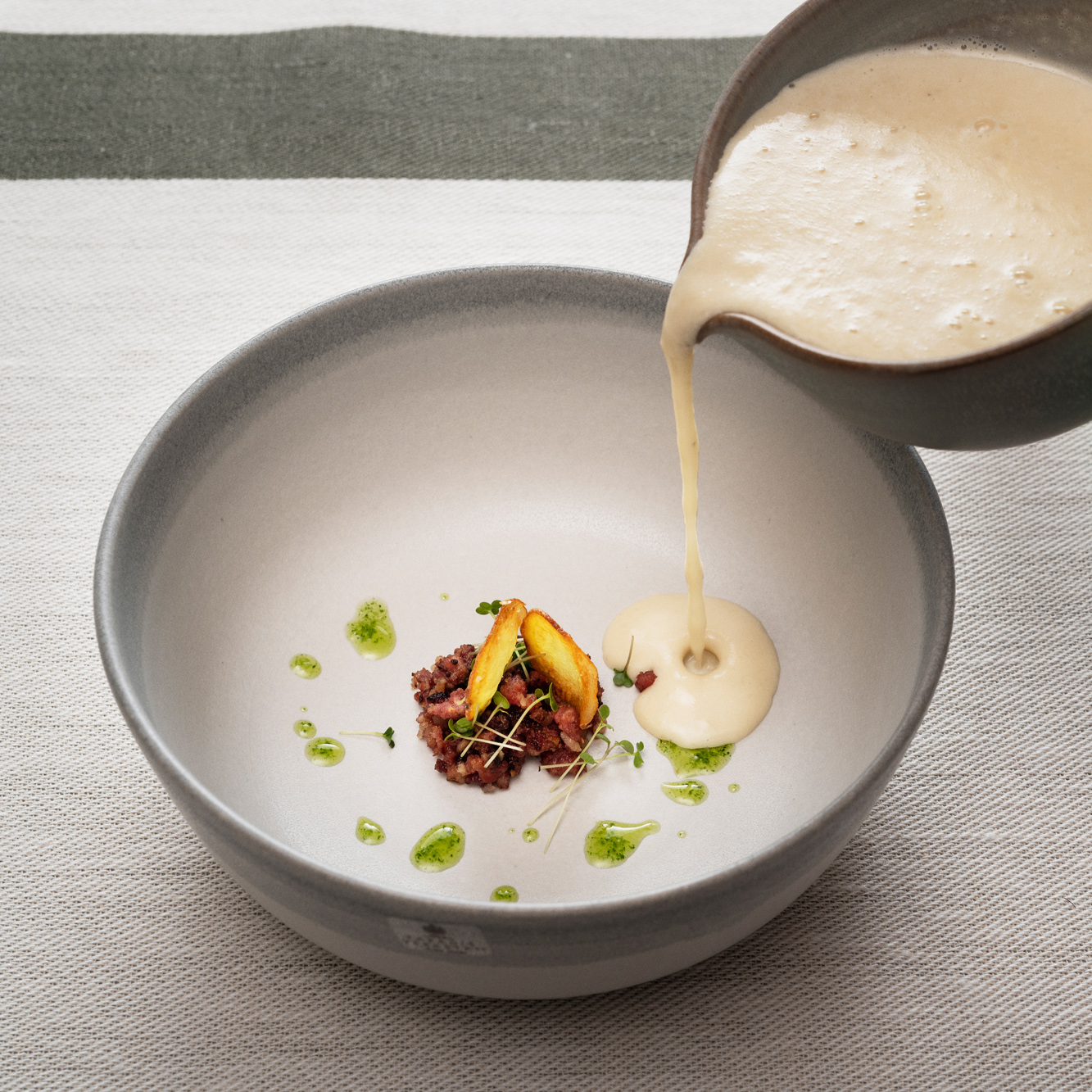 Starter
Jerusalem artichoke soup with crumbly wild boar isterband sausage
Potatoes and lingonberries flavoured with Ljungby gin.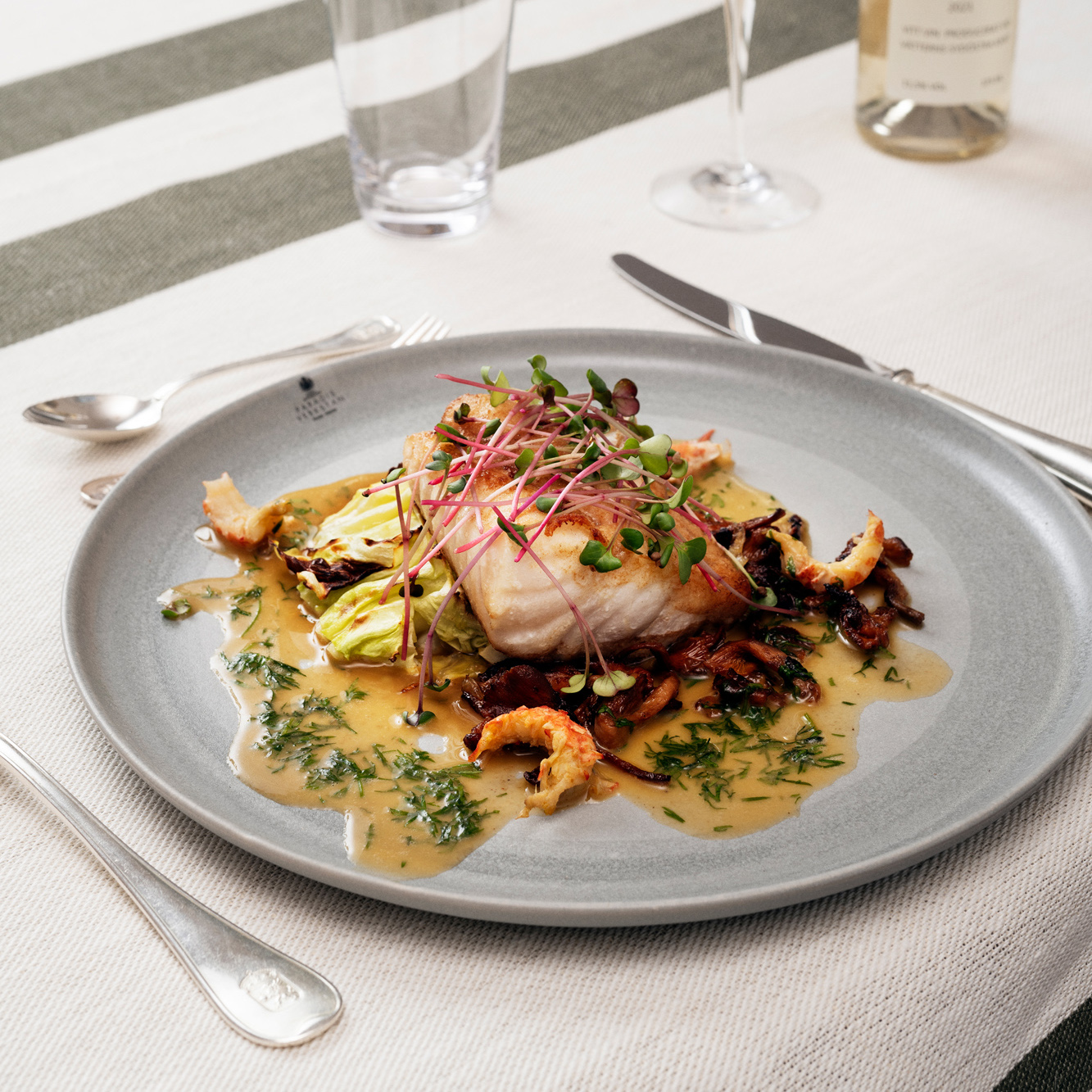 Main course
Pike-perch with Lake Vättern crayfish and chanterelles, pointed cabbage baked in butter and a crayfish and dill gravy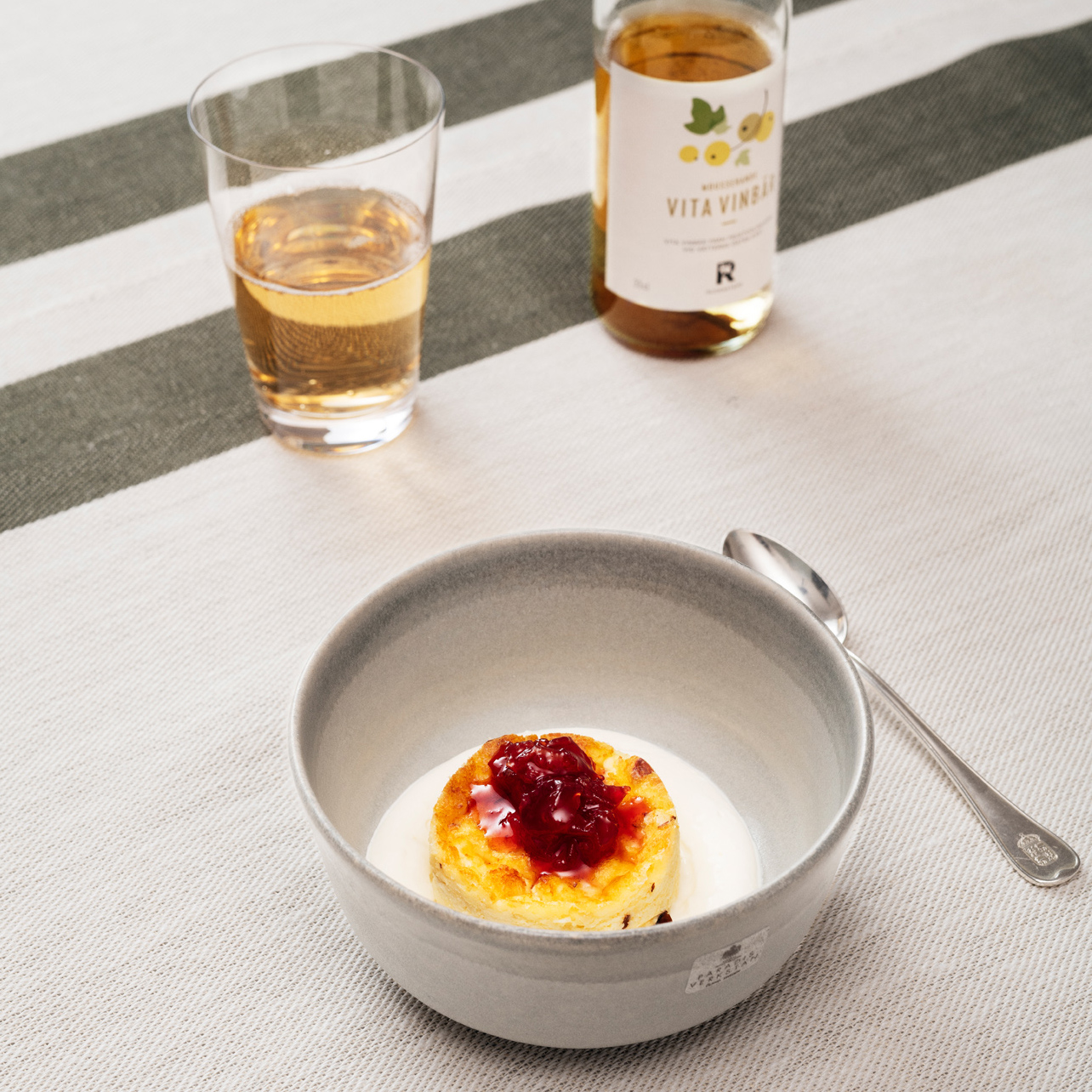 Desserts
Bonnakringla twist with Vasen prästost cheese and apple jam. "You make do with what you have", as the Swedish saying goes.
Cheesecake with sour cherry jam and Småland cream.
Only parts of Småland are suitable for growing grain for bread so vegetables, fish, meat and dairy products have always been important here. "Not for all the butter in Småland" is another old saying for something very valuable. 
The traditional isterband sausage was filled with spices and flavours after the pigs were slaughtered in the autumn and then either dried or smoked. The cheesecake extravagantly combines milk and exotic almonds for a celebration in this county so long dominated by beef farming, and which still has more cows than people in some areas. 
The people behind the menu
Concept and recipes
Ia Ahlsgård, Governor's residence in Växjö
Eva-Karin Söderström, Governor's residence in Kalmar.
Gustav Arnell, Governor's residence in Jönköping.
Beautifully presented
Småland & Ölands Gastronomiska Akademi.
Ceramics and cutlery from Paradisverkstaden in Färjestaden, glasses from Orrefors.
A table set for Småland/Öland, Magnus Silverhielm.
To drink
Starter
Snaps from Kyrkeby, Vissefjärda
Lata dagars IPA from Ängöl  
Main course
Rudu Vitt (Solaris), Swedish white wine from Rudenstams in Äppeldalen
Cheesecake
Mousserande Vita vinbär, sparkling whitecurrant from Rudenstams