The Öland meal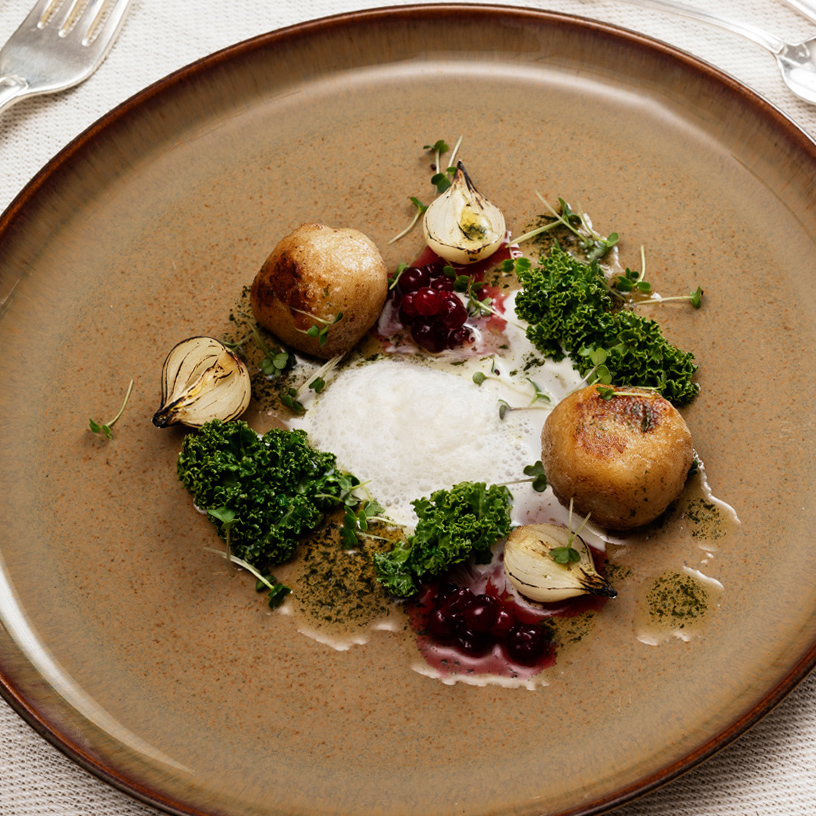 Starter
Mini potato dumpling with onions and a wild garlic butter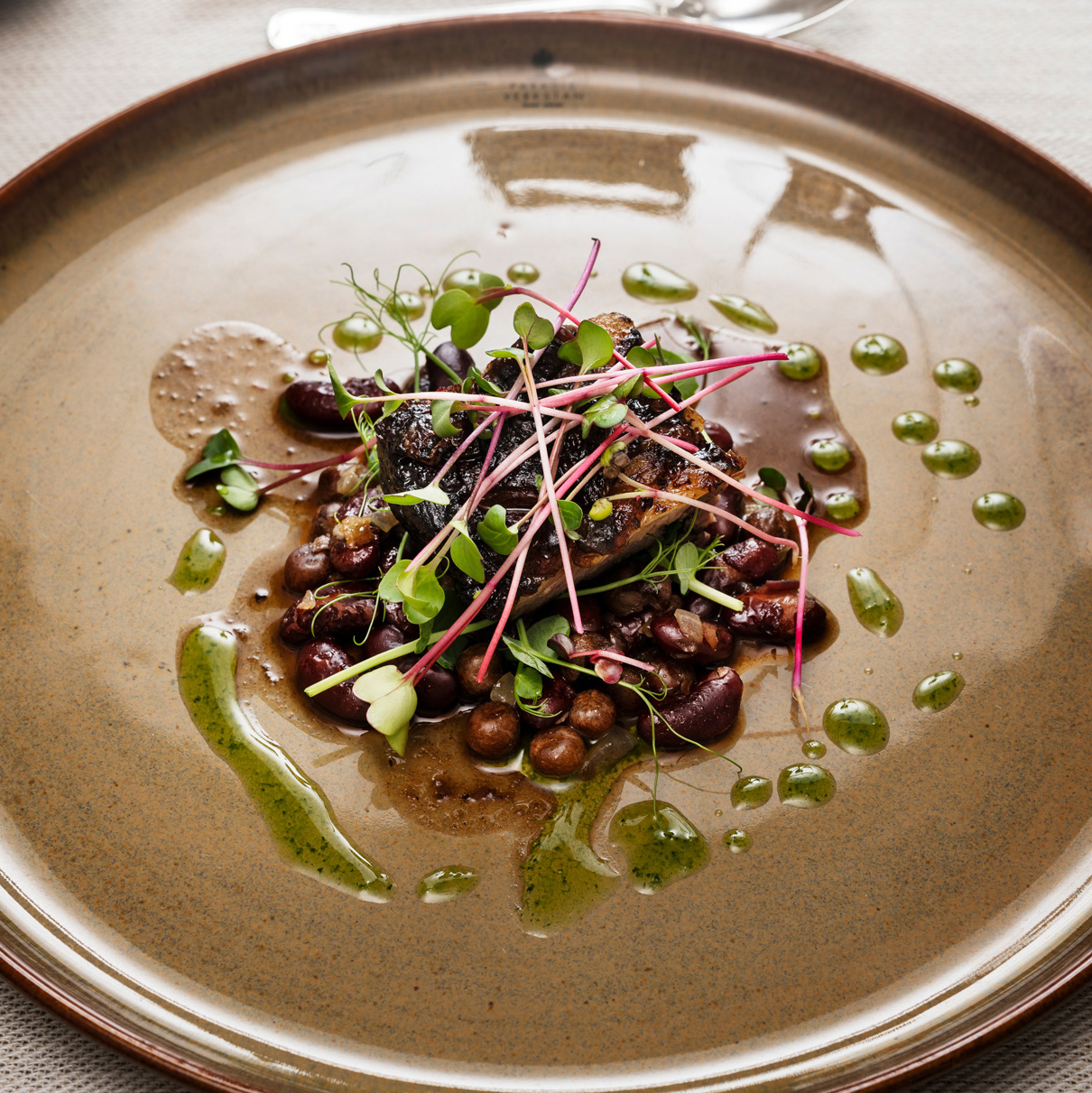 Main course
Overnight baked mutton served with a bean ragout with thyme and garlic, Öland potatoes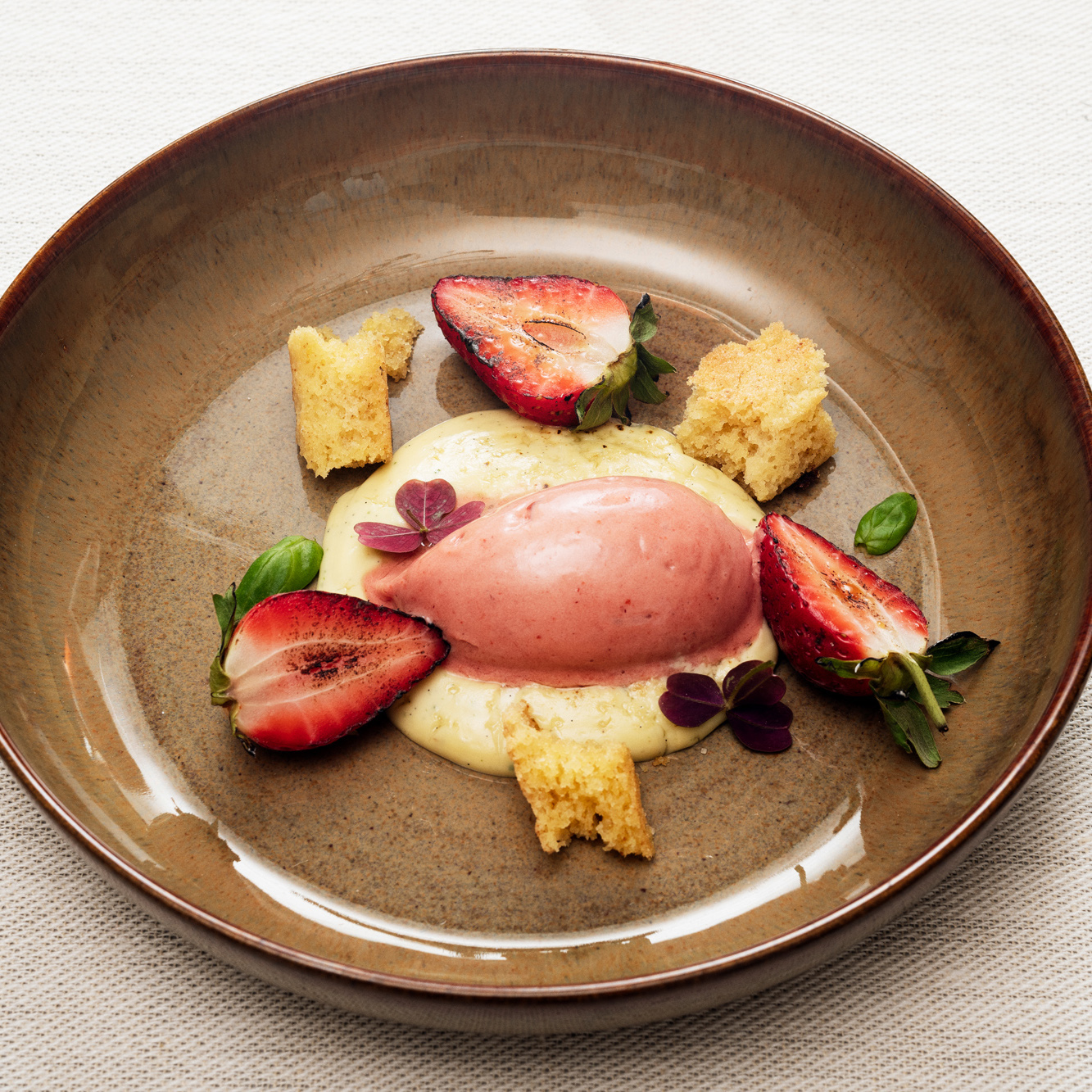 Dessert
Browned basil crème, strawberry sorbet, almond cake, grilled strawberries and elderflower
Life in the small shires of Småland and Öland meant making the most of the natural ingredients available. But at times of celebration there's never a shortage of food and drink. These high days and holidays give a rhythm to the year.
The people behind the menu
Concept and recipes
Ia Ahlsgård, Governor's residence in Växjö
Eva-Karin Söderström, Governor's residence in Kalmar.
Gustav Arnell, Governor's residence in Jönköping.
Beautifully presented
Småland & Ölands Gastronomiska Akademi.
Ceramics and cutlery from Paradisverkstaden in Färjestaden, glasses from Orrefors.
A table set for Småland/Öland, Magnus Silverhielm.
Photos: Adam Humlesol.
To drink
Starter
Beer from Kackelstugan, Halltorp.  
Cow's milk from Öland. 
Main course
Under Ölands sol, a red wine from Håks Gård, Mörbylångadalen.
Ölandsmust, apple juice.