The Lappland meal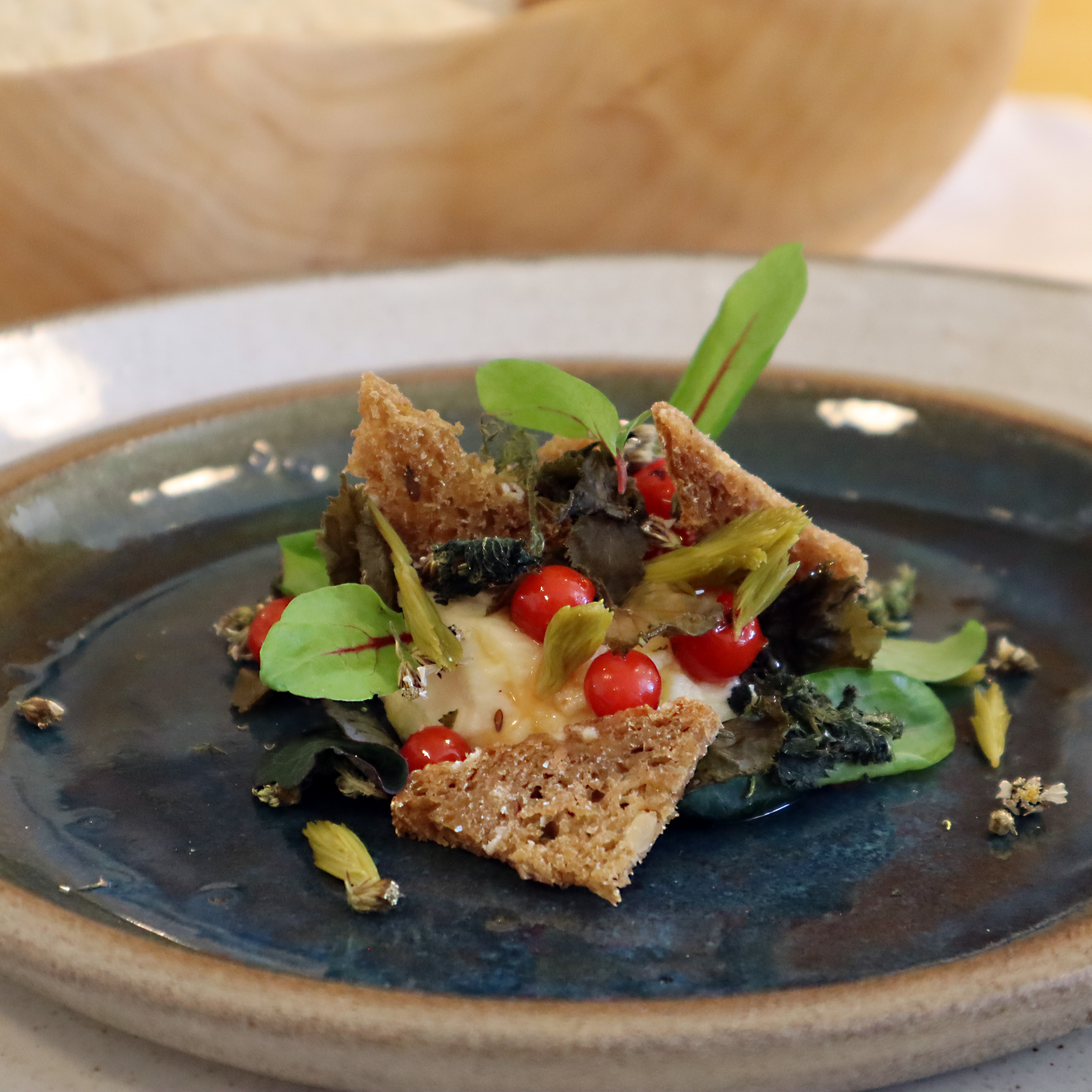 Starter
Crème of Gärda mountain cow cheese, a spruce jam, dried porridge sourdough bread and a forest salad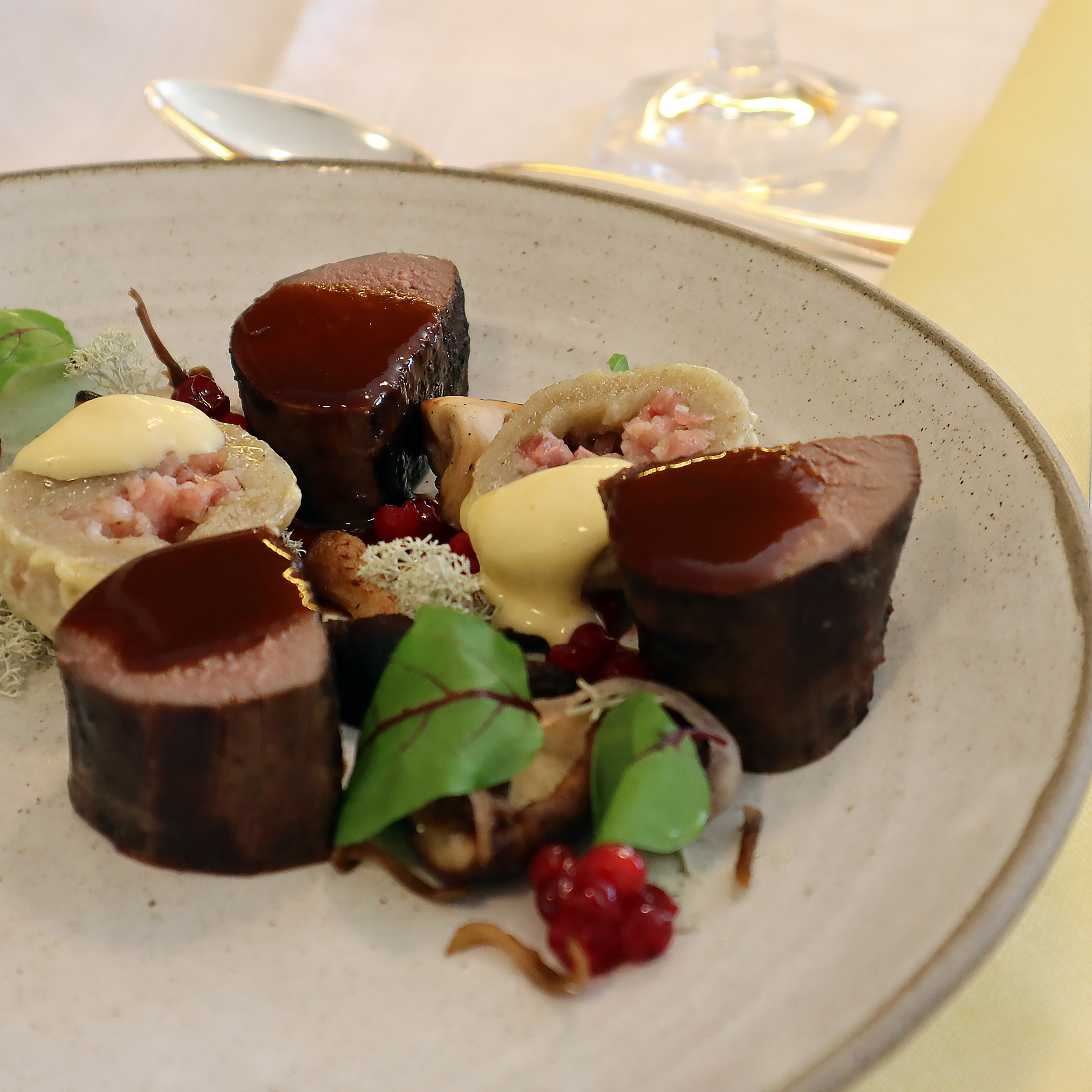 Main course
Whole-roast reindeer haunch cut, a lingonberry gravy, little potato dumplings cooked in cream, smoked bacon and pickled forest mushrooms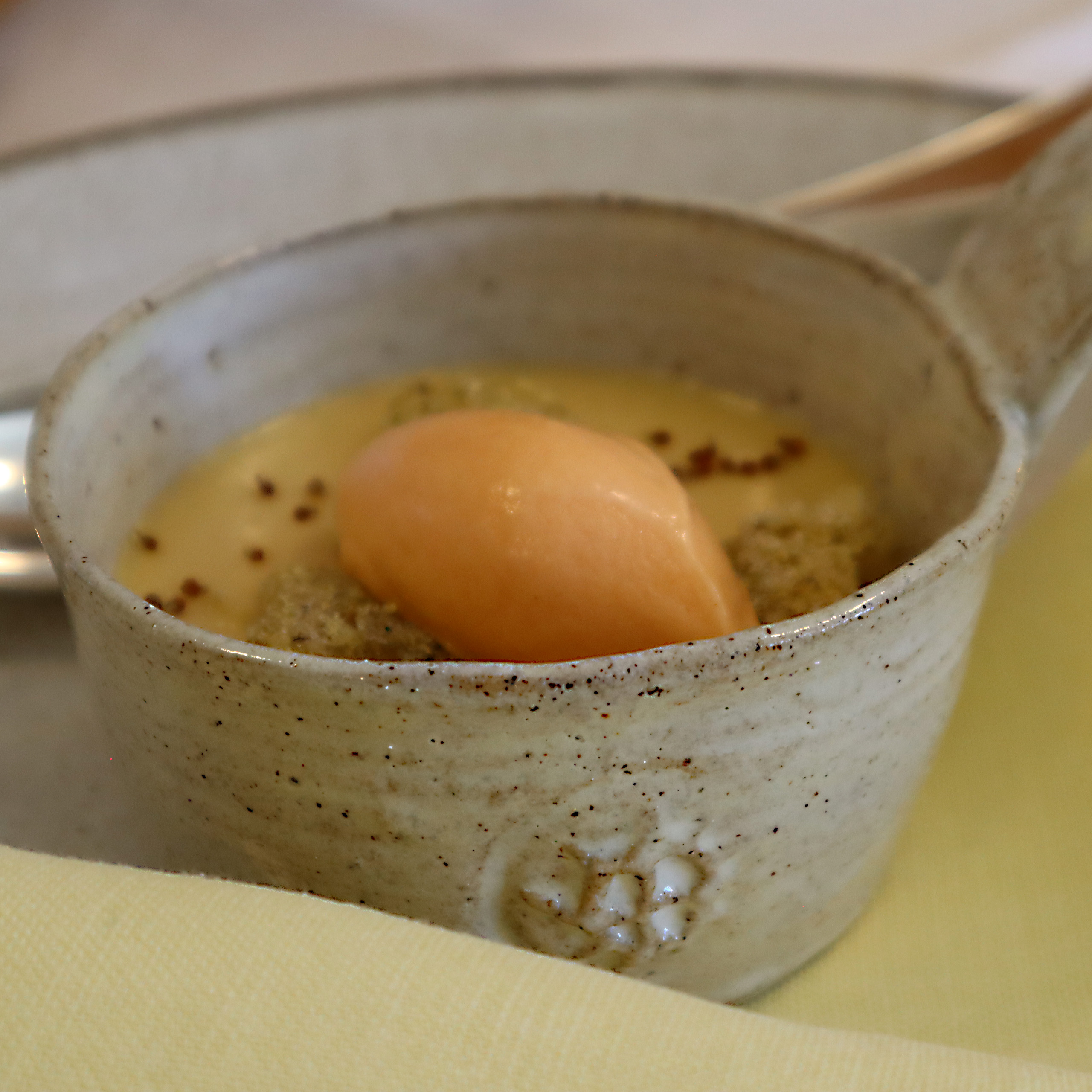 Dessert
Cloudberry sorbet with mountain cow milk pudding and gahkku flatbread with sugared angelica
Like a forest walk on a plate. The Lappland meal is based on what grows locally, combined here with the excellent produce of local food artisans. The menu shows off the great breadth of Lappland cuisine.
The people behind the menu
Concept and recipes
Chef Sara Dupuich from the company Kallskänkan with Mathantverket Vuollerim.