The Dalsland meal
Starter
Pike quenelles draped with garden apples, pickled mustard seeds, rapeseed oil and cucumber water, cucumber powder and pike roe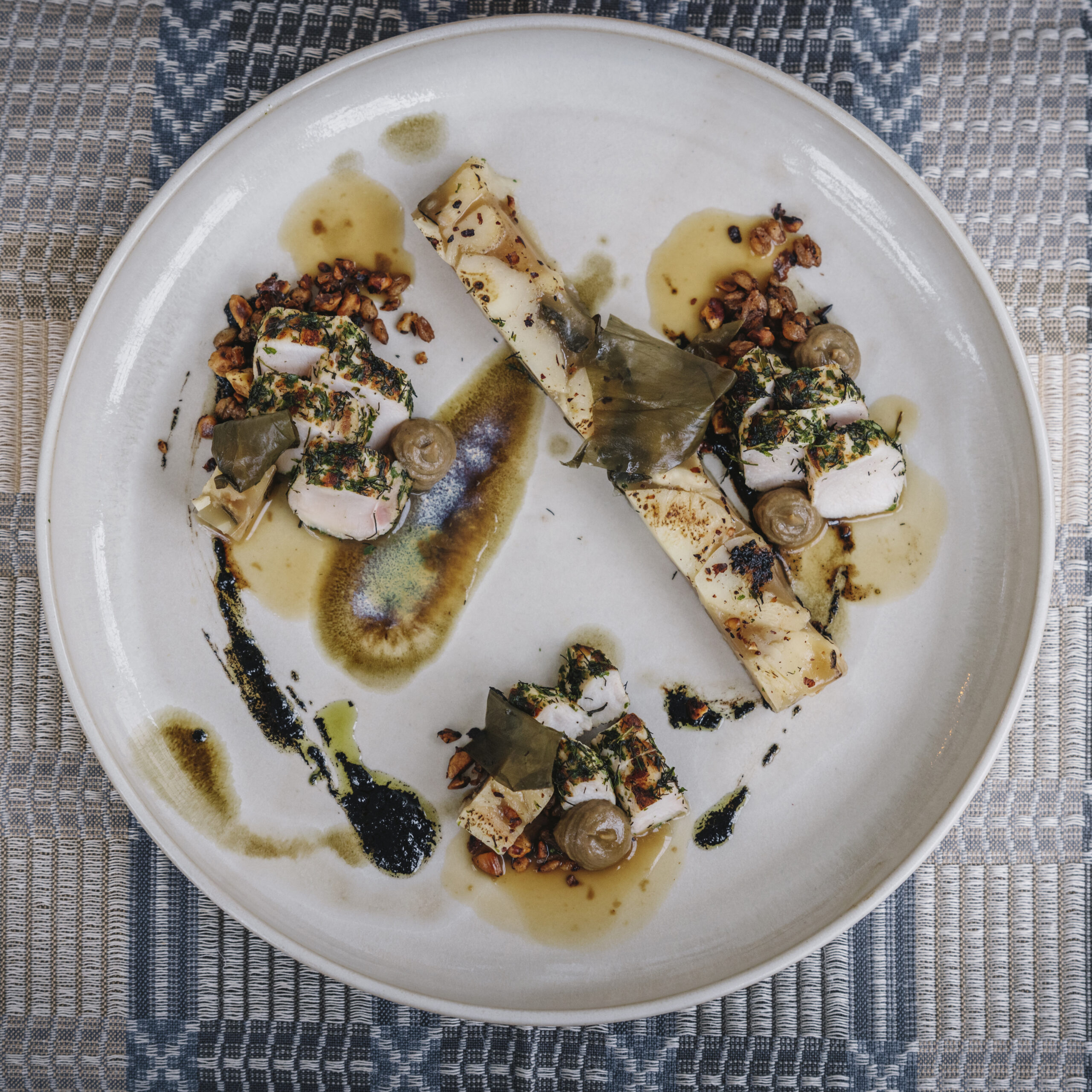 Main course
Baked back of rabbit with a smoked celeriac terrine, toasted rye, hazelnuts, a mushroom cream, rabbit gravy, fermented wild garlic, celery tops and southernwood
Rabbit and southernwood from Maria Ekholm at Blekslätten Gård, rye from the brothers at Assarebyn Kvarn mill.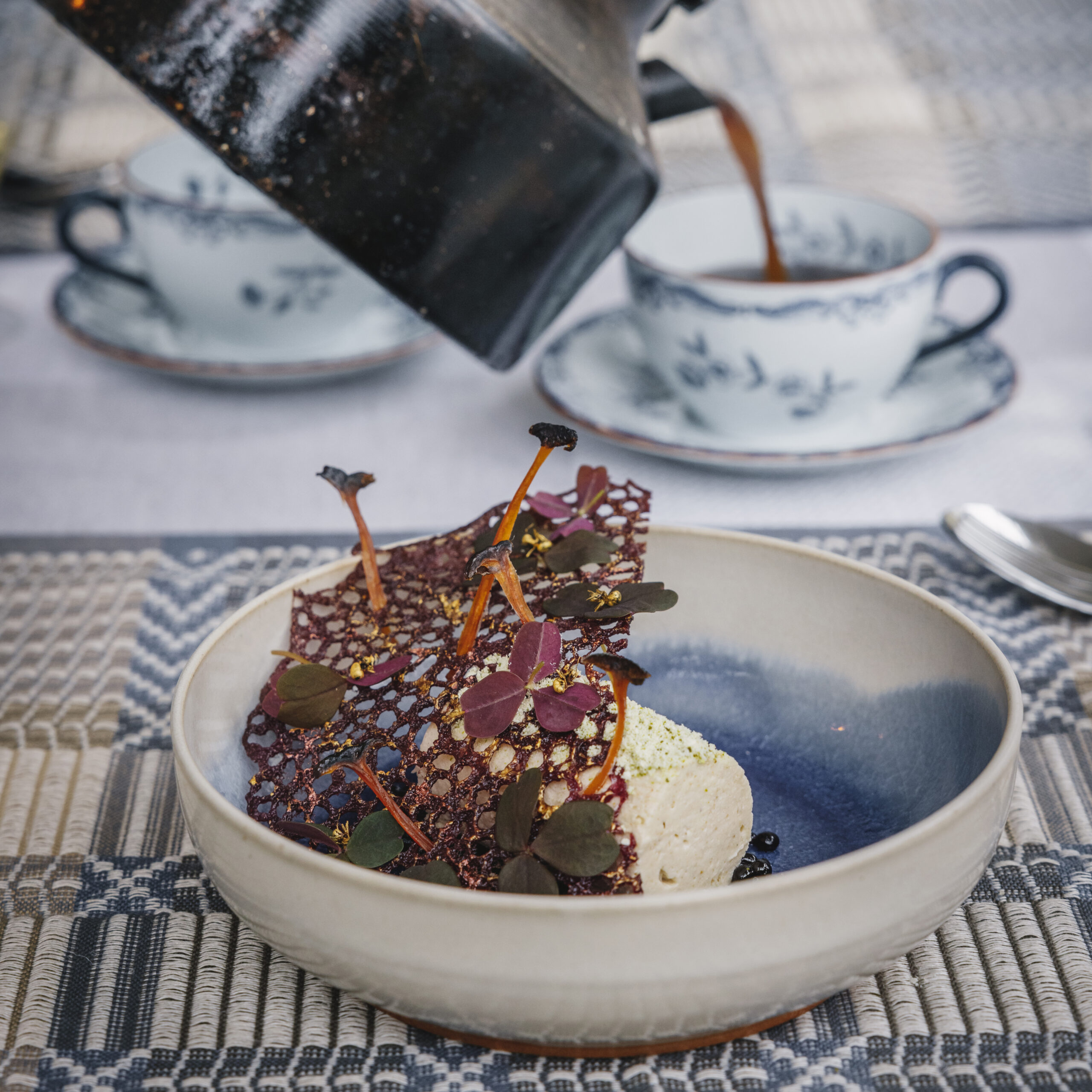 Dessert
A yellow chanterelle mousse with white chocolate, blueberry pearls, spruce snow, caramelised funnel chanterelles, blueberry tuilles, a birch sap syrup, red ants and wood sorrel
Foraged chanterelles, blueberries, ants and spruce shoots, birch sap from Maria at Blekslätten Gård. 
In Dalsland, the natural world, farming and historic industries have been central for many years – and still are to this day – in food as well as in local culture and local communities. Here we make the most of what we find available and celebrate history. Old factories become visitor experiences for lovers of nature and culture, local ingredients are turned into food products and the waterways that used to transport logs and iron now take holidaymakers through the landscape.
The people behind the menu
Concept and recipes
The Dalsland meal was created by Emil Öjentorp, who runs the restaurant Öjentorps kök at Baldersnäs Herrgård in Dals Långed. The meal celebrates Dalsland as a county but also looks to innovative and new sustainable products with an eye to the future.
Beautifully presented
The presentation is low key and classic with elements from local designers and artists from Dalsland. 
The tablecloth was designed by Ylva Kongbäck who trained at Stenebyskolan. She has been highly involved in Dalsland throughout her career and has written about weaving using straw. 
The glassware is classic Kosta Boda, designed by Edvin Ollers (1888 – 1959). The plates were designed by Luke Lorey, who works with artists at Not Quite in Fengersfors and Keramikkiosken in Dals Långed. 
Photos: Katja Ragnstam.
To drink
Starter
Calvadal Cider from Edsleskog
Main course
Pale Ale Smedjan from Brukskällan in Bäckefors
Dessert
Coffee from Hansens kafferosteri in Fengersfors and Calvadal (Dalsland apple spirits) from Edsleskog