The Bohuslän meal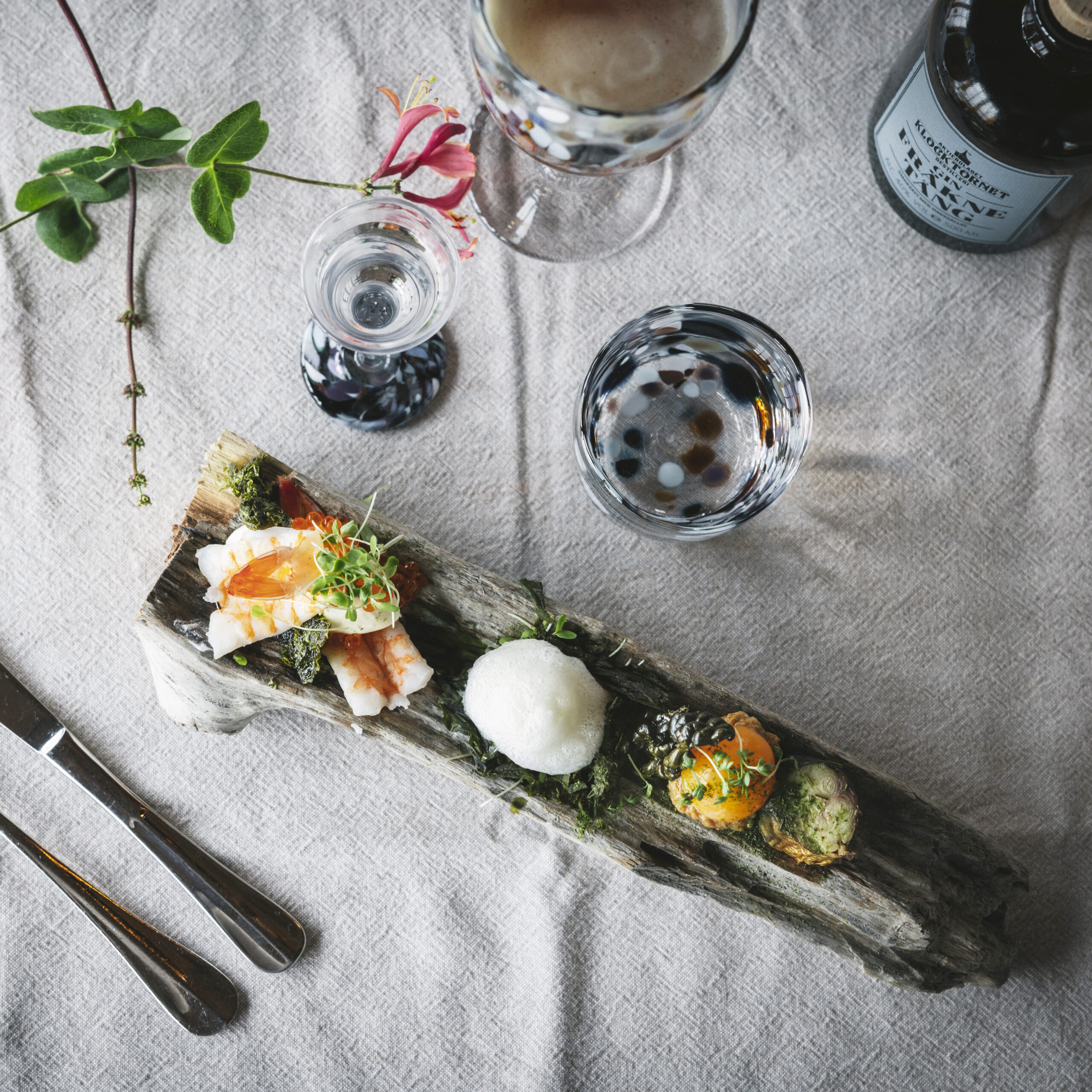 Starter
Bohuslän tapas
Salted mackerel, a 67-degree egg, a chanterelle cream, crisp cavolo nero and herbs. 
Oysters from Bohuslän, fennel, a Fräkne Tång gin jelly, horseradish foam, sugar kelp and herbs. 
Glazed crayfish tails, deep fried sea lettuce, sour cream, rose hip rum and herbs. 
Main course
Mussel balls, mussel sauce foam, a parsnip cream, sweetened lingonberries, crushed apple and herbs.
A sense of home cooking, a simple, nutritious meal. The mussels come from Scanfjord, who have fish farms all the way along Sweden's West Coast. The mussels are KRAV-labelled, which means they are always rope grown, which doesn't harm the sea bed or other species.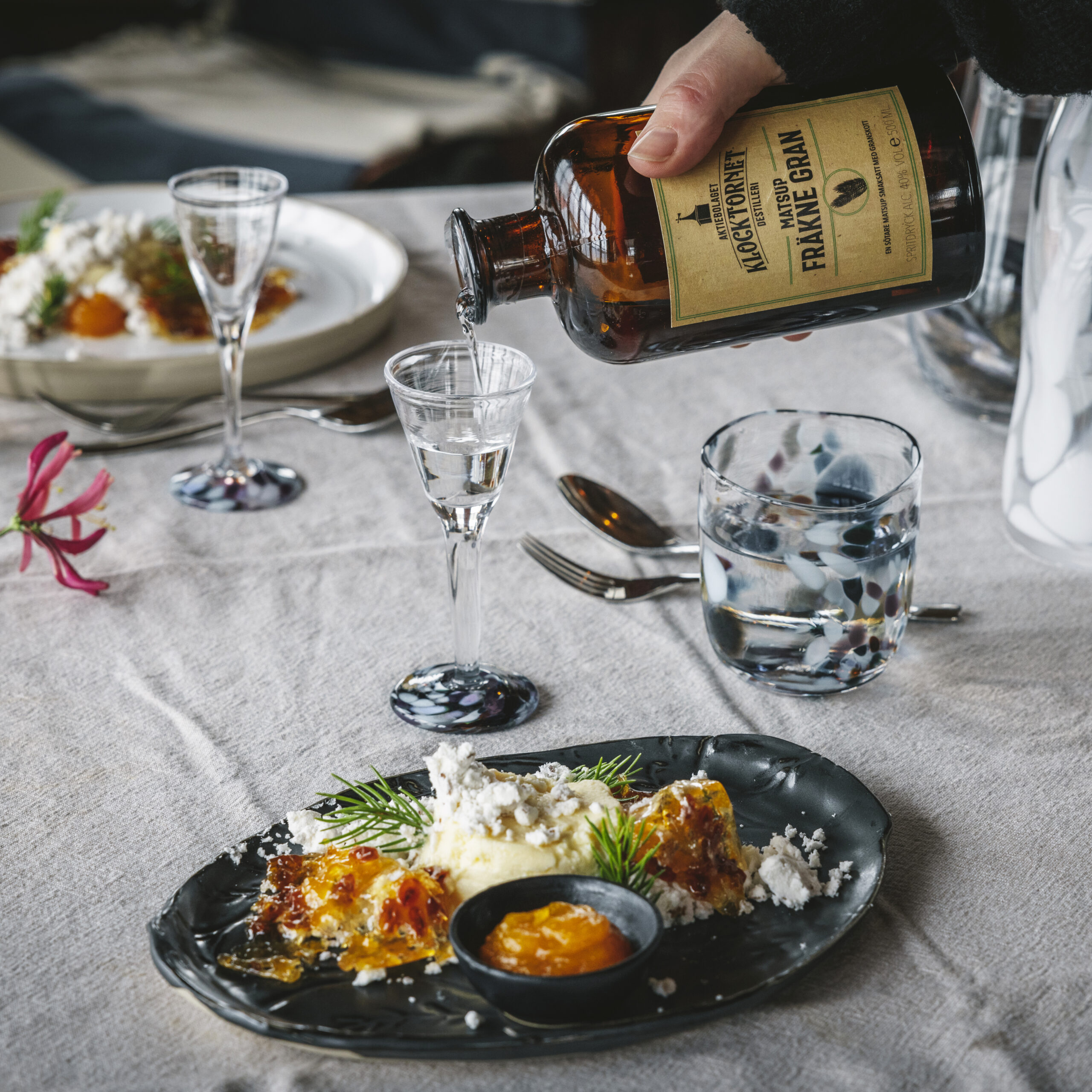 Dessert
Egg cheese with Fräkne spruce snaps, a sea buckthorn cream, sea buckthorn crisps, toasted oat snow and spruce shoots.
A celebration of the classic dish egg cheese with a modern twist that incorporates a blend of forest and sea flavours, acidity and sweetness. 
In Bohuslän it's all about the coast, the sea and the salty spray. The magnificent, and unique archipelago with its smooth granite rocks, islands and little fishing villages invites activity all year round. Visit Bohuslän and you can be certain to more than satisfy your cravings for absolutely fresh shellfish and freshly caught fish. 
The people behind the menu
Concept and recipes
The Bohuslän meal was created by Fredrik Hjärthammar, head chef at Musselbaren in Ljungskile. The theme of the menu is 'when the forest meets the sea' and it draws on the countryside of Bohuslän, which is epitomised by salt, wind, water, woodland and mountains. History and tradition come together with the sustainable ingredients of the future in this exciting meal from Bohuslän.
Beautifully presented
The presentation lives and breathes the simplicity of a fishing cabin. The glass is designed by local artist Sofia Bergman and blown by Micke Johansson. The ceramics are made by local pottery LL Form & Lera. Then elements like driftwood and a simple honeysuckle have been added. Honeysuckle is the flower of Bohuslän.
Photos: Katja Ragnstam.
To drink
Starter
Rosenkvitten flowering quince from Fristorps gård in Trollhättan
Main course
Lill-Julle from Smögen bryggarn, 3.5% beer brewed with seaweed
Dessert
Matsup Fräkne Gran from Klocktornets Destilleri