The Norrbotten meal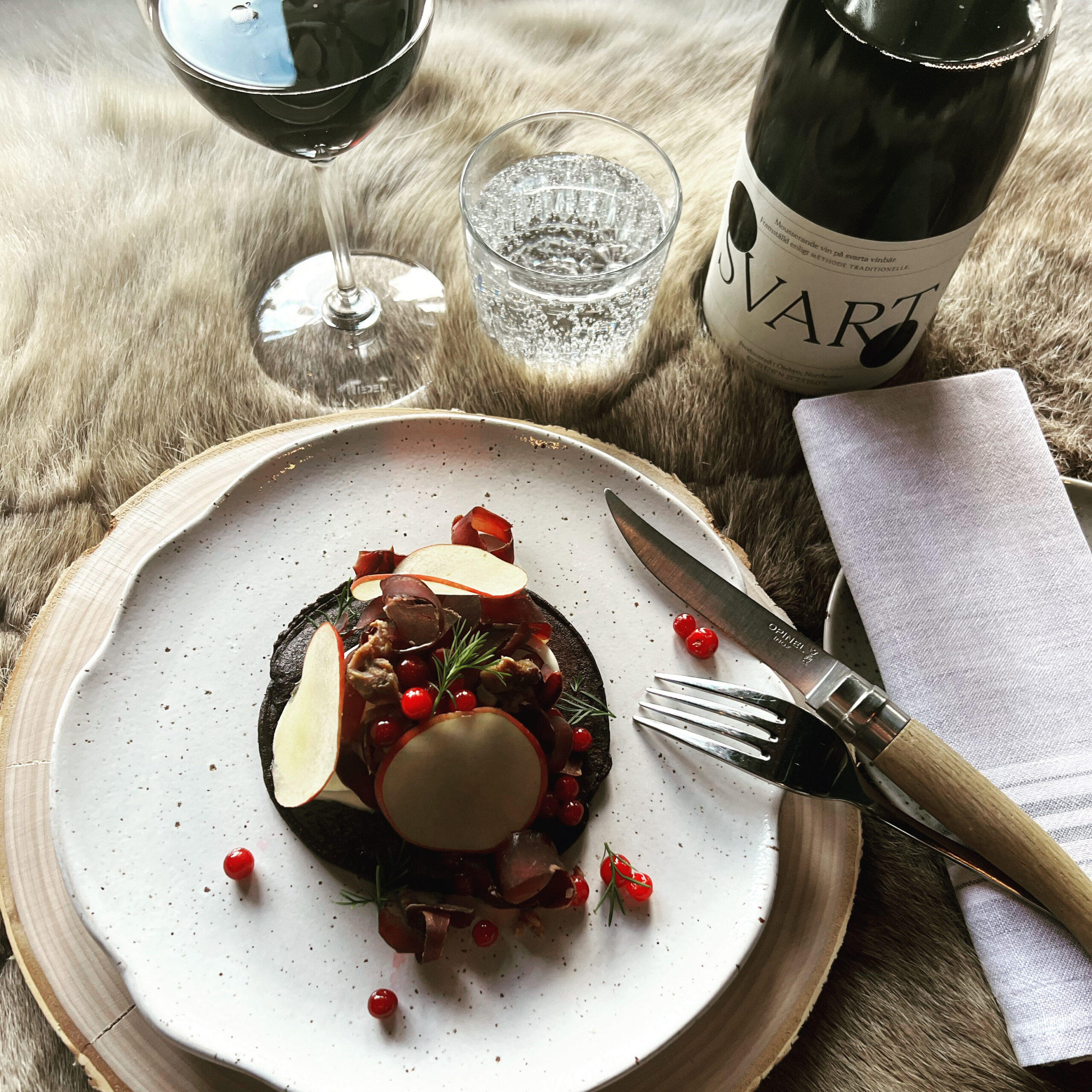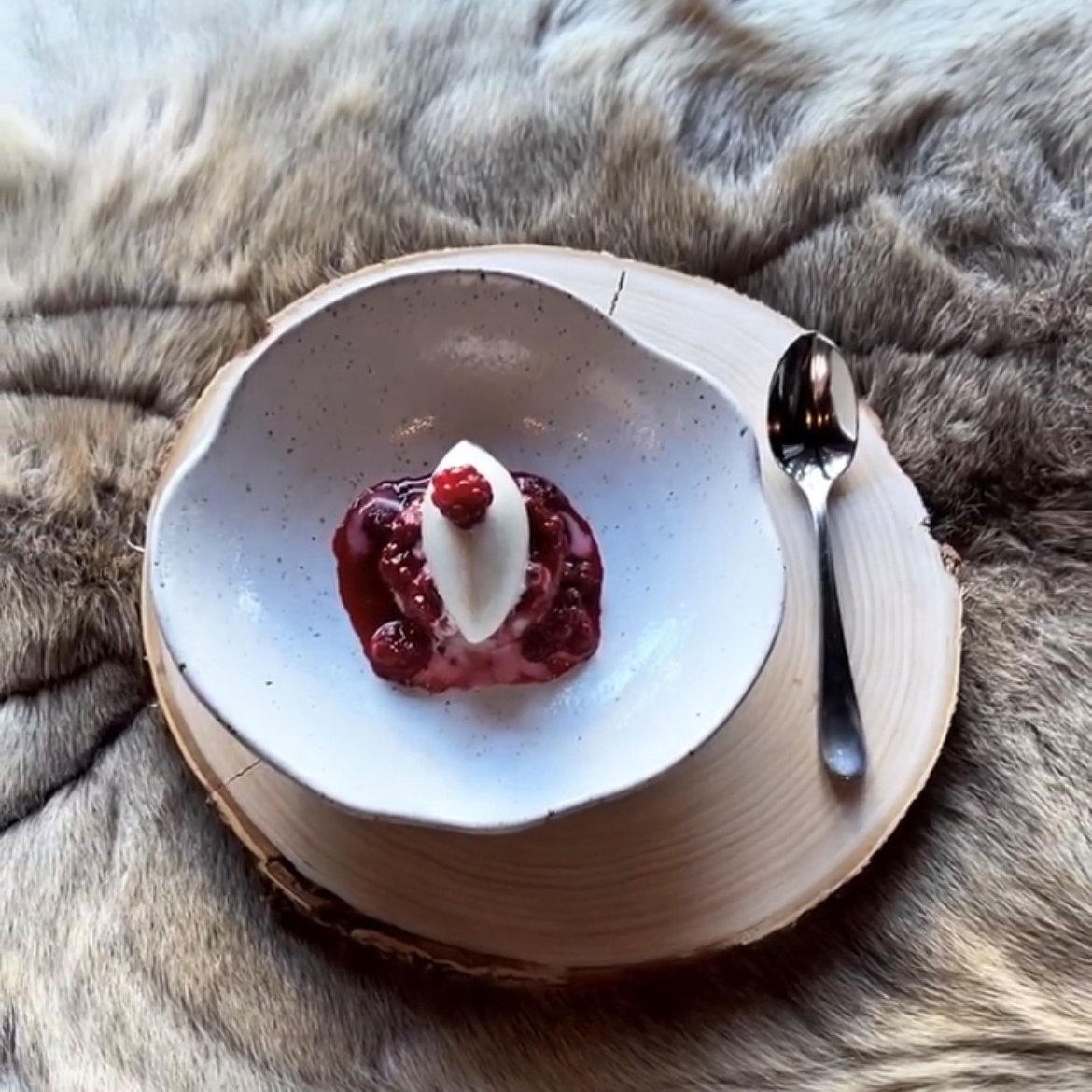 Starter
Reindeer blood pancake, sour cream, smoked reindeer, pickled lingonberries
The reindeer blood pancake is inspired by the simple traditional blood pancake made in Norrland for generations, made here using blood from Norrland reindeer and a rye sourdough. Served topped with unpasteurised sour cream from Bälinge farm and a thin slice of reindeer heart traditionally smoked in Soukolojärvi in Övertorneå and garnished with pickled local lingonberries.
Main course
Arctic char, beurre blanc, potato purée and kohlrabi
A simple dish that brings amazing local ingredients to the fore. Char from Kalix baked in the oven with butter to an internal temperature of 42°C. Served with a beurre blanc with Kalix Löjrom vendace roe and overwintered vegetables from Margareta at Mattesbäcken organic farm, accompanied by a potato purée with potatoes from Övertorneå and deep-fried Arctic char skin.
Dessert
Almond cake with Arctic raspberries from Norrbotten and a crème fraîche ice cream
A classically simple almond cake with locally sourced Arctic raspberries served with a spoonful of crème fraîche ice cream on hand-crafted sour cream from Bälinge farm.
A menu that brings the forest to meet the sea, demonstrating great love for local ingredients, techniques and traditions from this county in the north of Sweden. The pride of Norrbotten, Kalix Löjrom, awarded protected designation of origin (PDO) status, plays a key role.
The people behind the menu
Concept and recipes
Simon Laiti and his team of chefs Johan Korpi, Jonathan Flannery and Linus Lejon from Hemmagastronomi in Luleå created the county meal for Norrbotten.