The Medelpad meal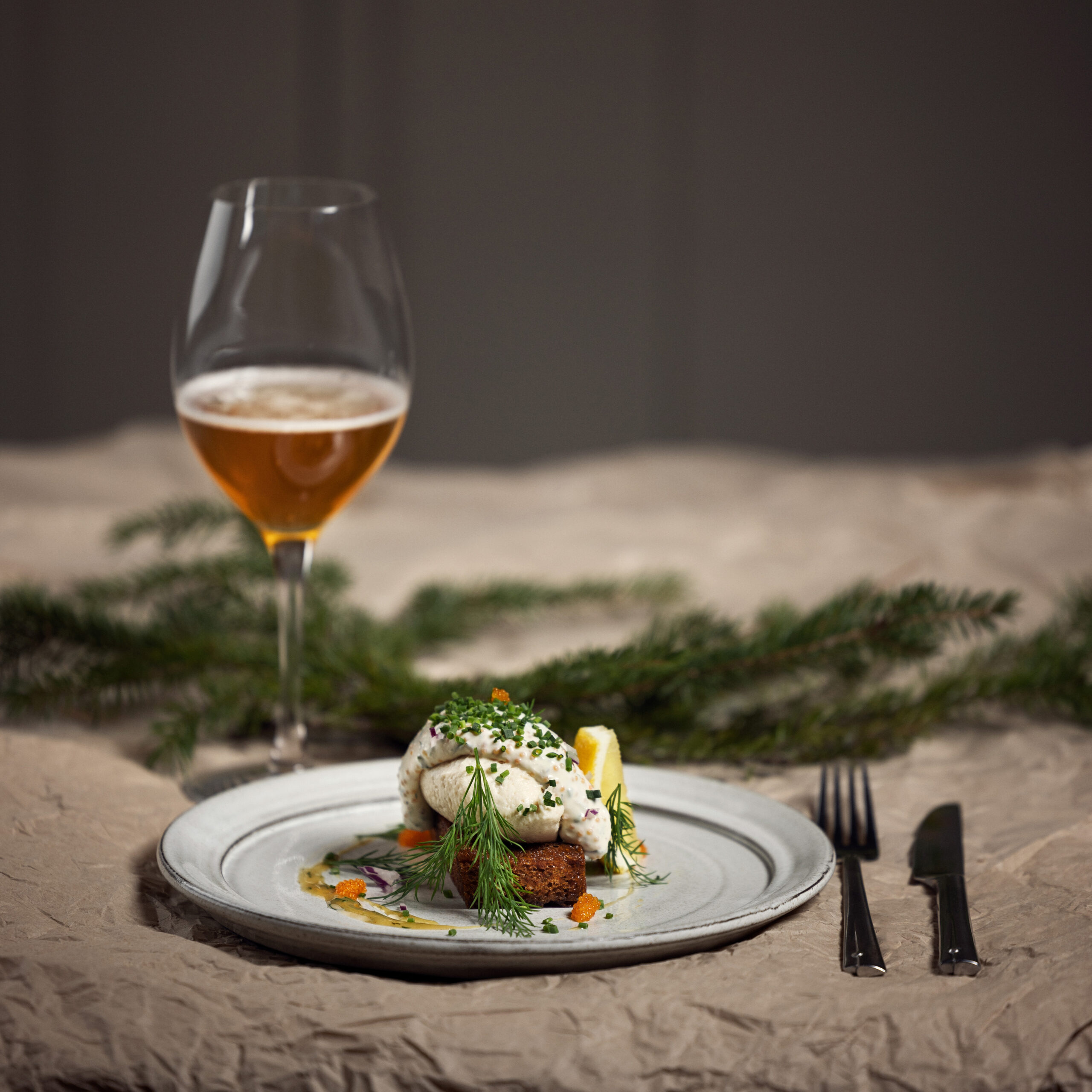 Starter
Smoked whitefish mousse, rum sauce, rye bread and a mustard and dill sauce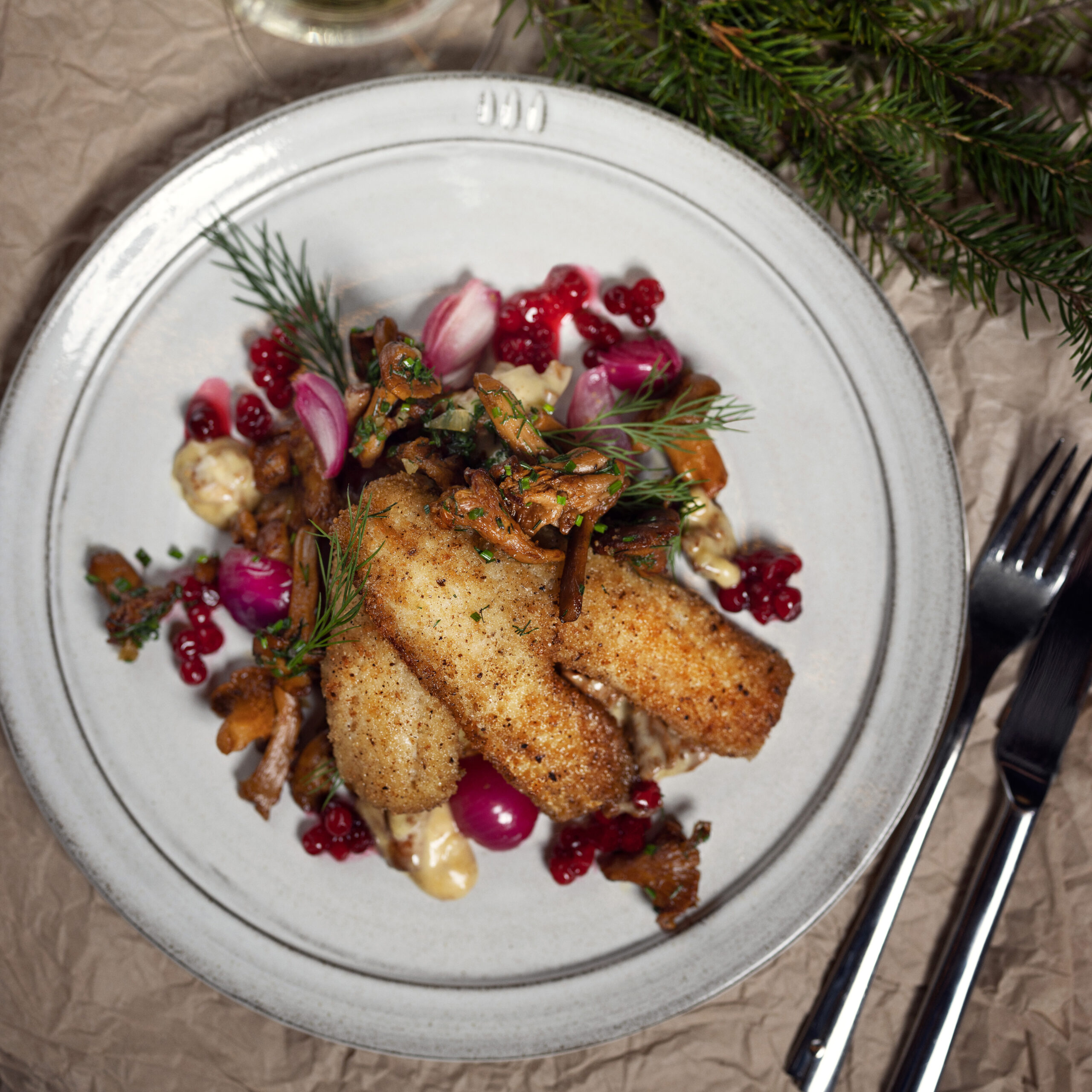 Main course
Perch fried with chanterelles in cream, a potato terrine and pickled onions
Dessert
Semolina porridge with lingonberries, a blueberry cream, raspberry meringue and single cream
The people behind the menu
Concept and recipes
The menu was created by Kenneth Sillman, master chef and owner of Restaurang Lörudden. His vision revolves around ingredients from the forest and the sea. The perch is the provincial fish of Medelpad and is fished all year round in the sea, rivers and lakes. Smoked whitefish is also a typical ingredient in Medelpad. Both the fish in the menu come from us ourselves and the whitefish are also smoked in the restaurant. Chanterelles are also plentiful locally and this main course uses both fresh yellow chanterelles and dried funnel chanterelles. There are also plenty of berries so the choice for the dessert became a slightly more modern twist on traditional berry porridge with lingonberries.
Beautifully presented
The china is made by Petter Tideström, a potter in Svartvik. Thrown in stoneware clay, it creates a down-to-earth look thanks to the rawness of the dark clay that comes through in contrast to the white glaze. The three lines on the plate symbolise the rivers, the forests and the mountains – three important elements in Medelpad.