The Dalarna meal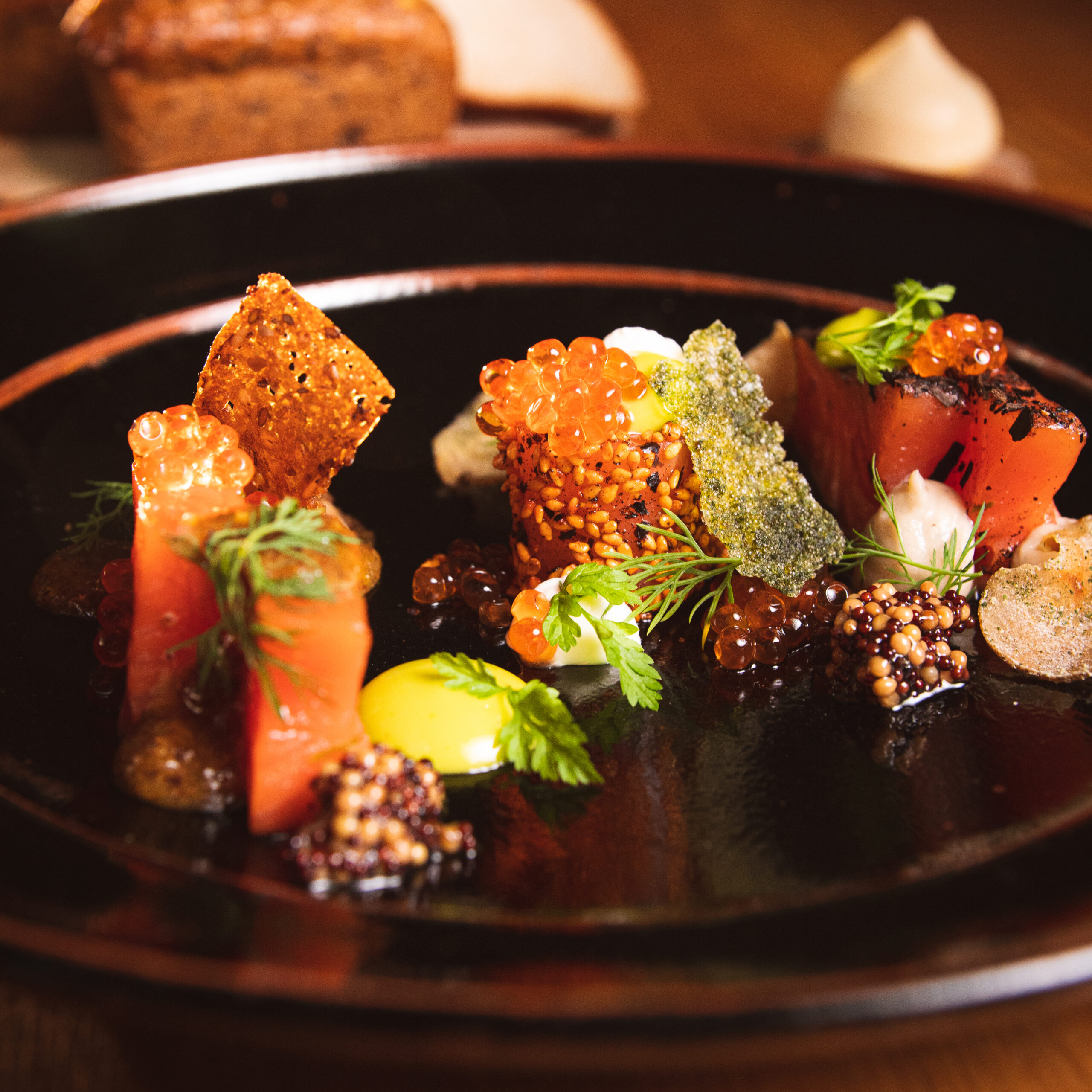 Starter
A trio of rainbow trout from Älvdalslax
– Rainbow trout cured in dill with a mustard cream made using Liss-Ellas mustard and rapeseed oil from Borlänge.
– Baked rainbow trout rolled in kimchi roasted sesame seeds served with summer sour cream from Vallkulla.
– Cold-smoked rainbow trout with pickled mustard seeds, blackened leeks and a wild garlic aioli.
Älvdalslax has been farming rainbow trout by the cold, fast-flowing waters of the Österdalsälven river since 1982. A sustainable ingredient with no chemicals or antibiotics.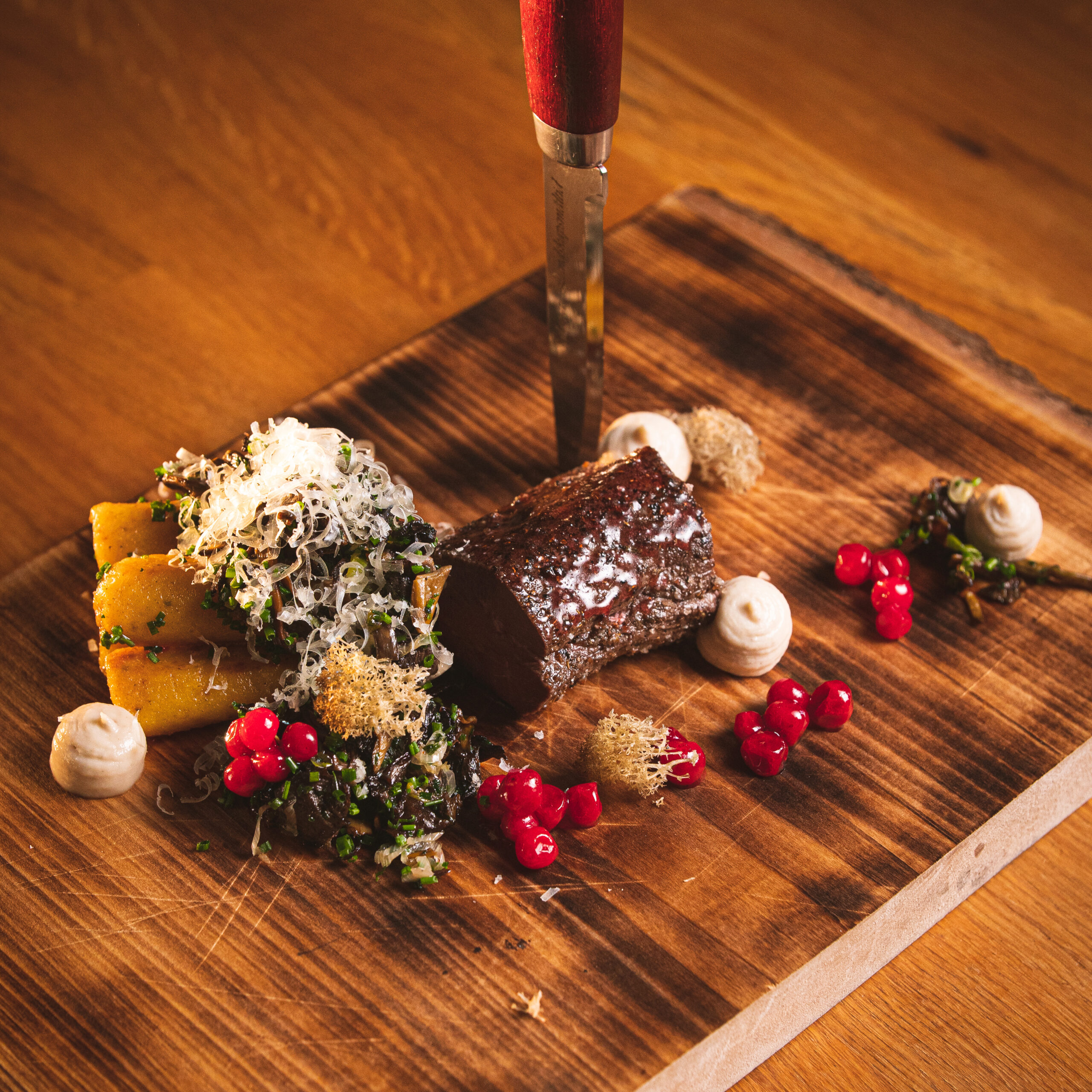 Main course
Spiced roast elk or reindeer
Served with roast Jerusalem artichokes from Rättvik and almond potato gnocchi from Nås
topped with funnel chanterelles and lingonberries from the forests of Dalarna.
The main course is inspired by the forest in autumn, when the trees have just started to change colour, the elk are starting to move down from the mountains to lower terrain and the reindeer are herded in and rounded up. 
Dessert
Raw milk ice cream from Ingelsbo flavoured with toasted hay
Served with cloudberries picked in Malung and sour ribbons made using raspberries from Sundborn.
A meal created in the autumn when Dalarna is at its most attractive and the berries, game and mushrooms of late summer are at their peak. When the reindeer and elk have been eating the forest flora and the rainbow trout have replenished after spawning in the spring. Dalarna's County Meal begins with the rushing rivers, and takes us through the deep, magical forests before reaching its end in a meadow where the scent of freshly cut hay hovers in the air.
The people behind the menu
Concept and recipes
The winning entry for Dalarna's menu was created by chef Görgen Tidén and creator Håkan Alfon. 
Jury
Camilla Fagerberg Littorin, acting County Governor of Dalarna
Anita Bohman, chair of the Federation of Swedish Farmers, LRF Dalarna
Anders Frodig, Chef and head of the public gastronomy project Offentlig Gastronomi in Dalarna
Christer Björklund, county museum manager, Dalarna Museum