The Ångermanland meal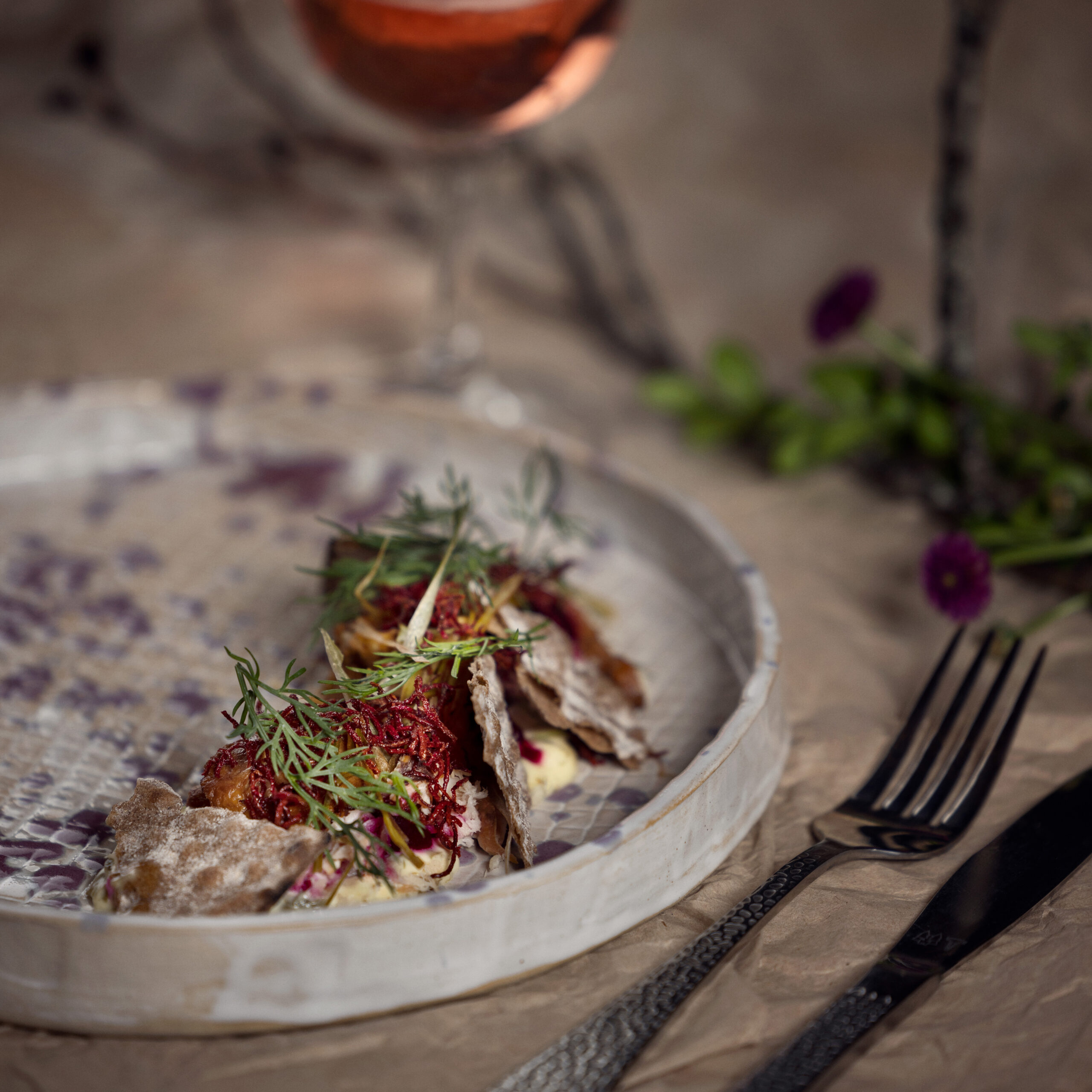 Starter
Smoked whitefish on Mjällom rye crispbread, yellow chanterelles, a beetroot crème, a lemon and caper mayonnaise and deep-fried leek.
Smoked whitefish from Mika Pastinen in Husum who catches and smokes the fish himself. Local mushrooms and Mjällom crispbread.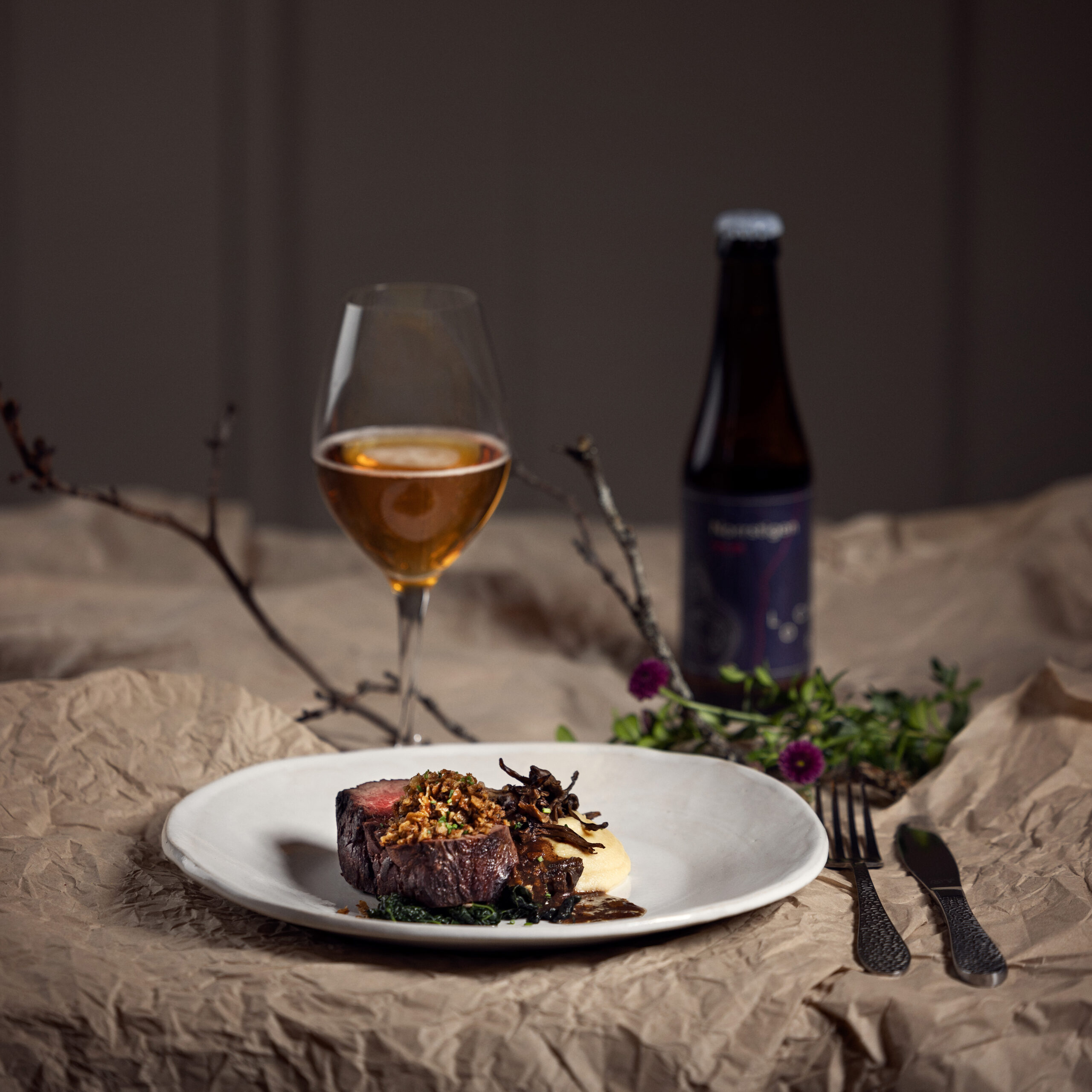 Main course
Hay-smoked elk haunch steak, juniper crust, fried funnel chanterelles, celeriac purée,
cavolo nero, red wine gravy with browned butter and rum.
Dessert
Goat's cheese ice cream, toasted cinnamon cake and cloudberries.
A modern twist on blana, a local Christmas dish of whipped cream and whey butter with cinnamon. 
Concept and recipes
The menu was created by head chef Jimmy Lindström at Mjälloms Tunnbröd & Deli.
Beautifully presented
Ångermanland's tableware was created by Linnea Öberg, Design Andra Bullar. Handmade plates and bowls that tell a story of their own. Ångermanland offers a beautiful natural landscape with deep forests and high mountains, with water as a key feature. Tying the sea into the plates was one inspiring idea, with the texture of fishing nets and waves, as was the county flower, the wild pansy. Hand-made, no two plates are the same as the rolling process produces a unique result every time. 
To drink
Starter
Shrub Krusbär, an alcohol-free sparkling gooseberry from Kvarnå Hantverksvinäger
Main course
Norrstigen Pale Ale 3.5% from Lockeby Bryggeri
Dessert
Rabarberdryck, rhubarb juice from Gårdsbutiken Nordingrå